Museums
American Printing House for the Blind & Callahan Museum - 1839 Frankfort Ave. , Louisville, KY
502-895-2405
Founded in 1858, the American Printing House for the Blind is the world's larges and the nations oldest nonprofit company devoted solely to creating productrs for visually impaired people. Visitors to the Callahan Museum can writetheir names in Braille. Exhibits include embossed books dating from the 1860's and historic Braille printing machinery.
Carnegie Center for Art & History - 201 E. Spring St., New Albany, IN 812-944-7336
The former Carnegie library offers a contemporary art gallery, history museum, year-round art classes, plus free family art workshops on the second Saturday of every month.
Crane House - The Asia Institute, Inc. 1244 S. Third St., Louisville, KY 502-635-2240
Crane House actively promotes cultural understanding among the peoples of the United States and Asia through education.
Culbertson Mansion Historic Site - 914 E. Main St., New Albany, IN 812-944-9600
in.gov/ism/StateHistoricSites/
With its hand-painted ceilings, carved rosewood staircase, marble fireplaces and crystal chandeliers, the Culbertson Mansion reflects the affluence of a man once considered to be the wealthiest in Indiana.
Filson Museum - 1310 S. Third Street, Louisville, KY 502-635-5083
The Filson Museum's artifacts include a bighorn sheep horn (the only known verifiable animal artifact brought back by the Lewis & Clark expedition), a genuine Kentucky still, Daniled Boone's famous "Killed a Bar" tree carving, handmade quilts and various Civil War artifacts.
Flame Run - 828 E. Market St., Louisville, KY 502-584-5353 or 888-584-5353
The Flame Run Studio is the largest glass blowing facility in the region at 7,500 sq. ft.
Frazier International History Museum - 829 W. Main St., Louisville, KY 502-753-5663
Take an unforgettable journey through 1,000 years of history and explore one of the greatest collections of arms, armor and related historical artifacts in the world.
The Gallery at The Kentucky Center - 501 W. Main St., Louisville, KY 502-562-0159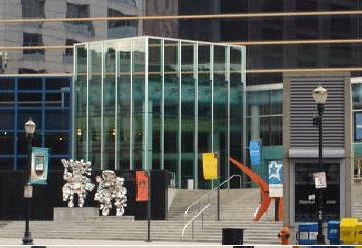 The Kentucky Center now presents exhibits highlighting works by regional artists in The Gallery at The Kentucky Center.
Glassworks - 815 W. Market St., Louisville, KY 502-584-4510
Glassworks fills a fully renovated landmark building with on-going classes, tours and workshops to both educate and inspire the artistry of glassmaking.
Hawks View Gallery - 170 Carter Ave., Brooks, KY (I-65, exit 121) 502-955-1010
Distinctive hand-blown art glass items are made while you watch. Each piece is carefully crafted from raw materials and fired at over 2,000 degrees.
Hidden Hill Nursery & Sculpture Garden - 1011 Utica - Charlestown Rd, Utica, IN 812-280-0347
Hidden Hill lies a few miles from Louisville in Southern Indaiana and includes a mini-arboretum, sculture gallery and unusual plant nursery. Wander the grounds free of charge, enjoying the rural scenery.
Howard Steamboat Museum - 1101 E. Market St., Jeffersonville, IN 812-283-3728
The history of the Ohio River is interpreted through artifacts and models of famous boats housed in this 1894 Victorian mansion, which features original furnishings, brass chandeliers, staioned glass windoews, a grand staircase and intricate carvings created by master craftsmen from the historic shipyard.

Jim Beam American Outpost - Clermont, KY 502-543-9877
Nestled in the rolling foothills of Bullitt County, the Jim Beam American Outpost offers a lesson in bourbon making that originated more than two centuries ago. An entertaining combination of history, folklore and one-of-a-kind merchandise are offered, in addition to tours of the historic Beam house, which is listed in the National Register of Hisotic Places. Other highlights include an 1800's barrel making shop, America's oldest still and the majestic nine-story rack house that is home to Jim Beam's maturing whiskey.
Kentucky Center for African-American Heritage - 433 S. 18th St., Louisville, KY 502-583-4100
The Kentucky Center for Afican-American Heritage houses exhibits tracing African-American life in Kentucky and Louisville from the 1700's through the civil rights movement.
Kentucky Derby Museum - 704 Central Ave., Louisville, KY 502-637-7097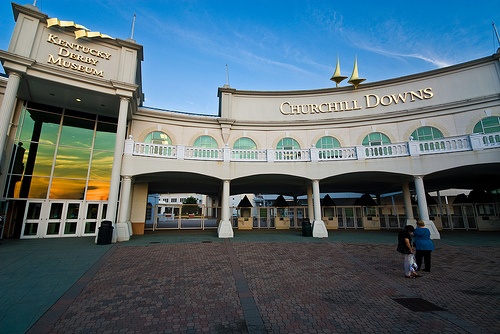 The Kentucky Derby Museum offers two floors of exciting exhibits giving visitors an in-depth look into thoroughbred racing and the Kentucky Derby. Visitors can experience the thrill of the Kentucky Derby, the excitement of the crowds and the thunder of the hooves every day with the museum's 360-degree, high-definition video, "The Greatest Race." See horses up close on the track, backside, behind-the-scene and walking tours of Churchill Downs. Take home a piece of the Derby at the Finish Line gift shop.
Kentucky Museum of Art & Craft - 715 W. Main St., Louisville, KY 502-589-0102
For more than 25 years the Kentucky Museum of Arts & Craft has supported the art and craft heritage of Kentucky. In addition to its permanent collection, exhibits are presented in three gallery spaces featuring local, regional and national artists' work.
Louisville Science Center & IMAX Theatre - 727 W. Main St., Louisville, KY 502-561-6100
louisvillescience.org
A great place for both young and experienced learner, the Science Center indludes interactive exhibits, a KidZone play and learning area and a four-story IMAX theatre. With 40,000 sq. ft. of interactive exhibits, films in the IMAX theatre, educational programs and special events, the Science Center has something for everyone.
Louisville Slugger Museum - 800 W. Main St., Louisville, KY 502-588-7228 or 877-7SLUGGER

Home to the official bat of Major League Baseball, the Louisville Slugger Museum and factory showcases the 120-foor World's Largest Bat. Visitors can experience a fascinating and fun tour of the bat factory, face down a 90 mph fastball, discover a prehistoric ball glove and step into "Bud's Batting Cage" to take a swing. Free mini bats are offered with the tour and personalized bats are available for purchase. The museum offers a nostalgic tribute to baseball's greatest hits and hitters with displays of actual bats swung by legendary sluggers like Henry Aaron and exhibits from baseball history.
Mellwood Arts & Entertainment Center - 1860 Mellwood Ave., Louisville, KY 502-895-3650
Formerly the Fischer Packing Company on Mellwood, the Mellwood Arts & Entertainment Center encompasses 350,000 sq. ft. of former industrial space that has been converted into more that 200 artist studios, art galleries and shops, restaurants, office space, rehearsal spaces for theatre and dance groups, and special event venues. One of the largest endeavors of its kind, the Center offers an open air environment where visitors can shop, eat, learn and enjoy a unique, creative atmosphere.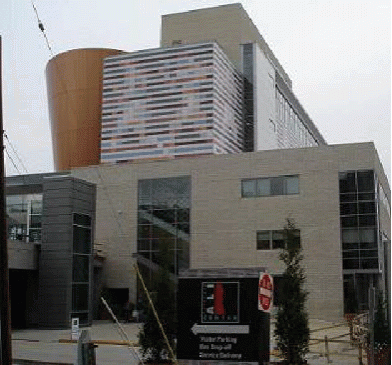 Muhammad Ali Center - 144 N. 6th St., Louisville, KY 502-589-9254
The $60 million, one-of-a-kind facility celebrates the deeply rooted values and whorldwide influence of Louisville's most famous native son - Muhammad Ali. The 93,000 sq. ft. Ali Center features an orientation theatre, media stations and interactive exhibits through which visitors will learn about Muhammad Ali, as well an opportunity to embark on their own personal discovery.
Oldam County Arts Center - 7105 Floydsburg Rd., Crestwood, KY 502-241-6018
The Oldham County Art Center offers a visual arts center, art school and an adult, family and community education center. The Center hosts an impressive variety of events, indluding jazz, contemporary dance and improv comedy. Educational opportunities include classes for children and adults alike. Students can also earn college credit through a partnership with Jefferson Community College.
The Portland Museum - 2308 Prtland Ave., Louisville, KY 502-776-7678
Exhibits highlight the rich heritage of Portland and the role the land and river played in the history of Portland.
The Speed Art Museum - 2035 S. Third St., Louisville, KY 502-634-2700
Established in 1927, the Speed Art Museum is Kentucky's oldest and largest art museum with more than 12,000 pieces in its permanent collection. Its extensive collection spans 6,000 years, ranging from ancient Egyptian to contemporary art.
Thomas Edison House Museum - 729-731 E. Washington St., Louisville, KY 502-585-5247
Hands on exhibits and examples of Edison's inventions are featured in the home where he lived while employed by Western Union Co.
21C Museum - 700 W. Main St., Louisville, KY 502-217-6300
21cmuseum.org

21c Museum is North America's first museum dedicated solely to collecting and exhibiting contemporary art of the 21st century.